2022 Cardinals' Pride Night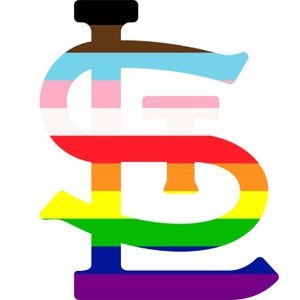 Cardinals' Pride Night 2022 - Our ticket block is happily sold out 🙂
Friday, June 10 at 7:15pm
 St. Louis Cardinals
vs.

Cincinnati Reds
As of 6/1/22, we're happily sold out. Tickets can still be purchased directly from the Cardinals website. We're sitting in section 440.
Join us to celebrate Pride at the baseball game! With every Pride Night

ticket purchase, PFLAG Greater St. Louis will receive a donation from
the Cardinals.
PFLAG has purchased a limited number of the special themed tickets in a block for those who want to sit together. They are located in the First
Base Terrace and are available first-come, first-serve at our cost. You
can purchase these tickets below or purchase Pride Night tickets
directly from the Cardinals at cardinals.com/pride.
Please email emily.henze@gmail.com before ordering to confirm there are tickets available. Emily can also be contacted for any questions, including for assistance with PFLAG block ticket costs for those who might need it.
WHY ORDER THROUGH US? – We can all sit together in the same block of seats AND save $$ on the ticket fees that got waived for us via a group order.
SHIRTS – We have a block of 30 tickets and ordered 15 L and 15 XL. Shirts are to be picked up at the game.
Themed tickets include an awesome short-sleeved Cardinals Pride hoodie this year.
Click ADD TO CART to purchase tickets in the 1st Base Terrace PFLAG group using PayPal.  You can adjust the number of tickets after you click "Add to cart." You do not have to have a PayPal account.  Tickets will be emailed to you in 1 to 2 days from PFLAG.  A limited number of tickets are available. If we sell out, you can purchase tickets directly from the Cardinals at cardinals.com/pride.
Contact Us
Email Us: pflagstl@gmail.com
Voicemail: 314-328-9432
Please leave us a message and we will contact you as soon as possible. All communications are kept confidential. If you need immediate support, please call the numbers listed on the home page.